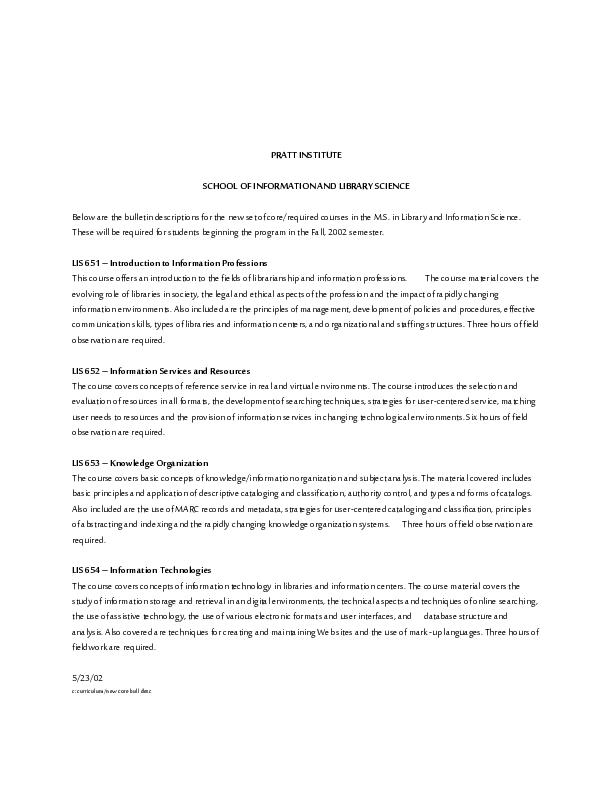 Elementos de identidad
Código de referencia
US NBP US NBP 2016.WOODSWORTH-RADFORD-1-1.4-1.4.1
Nombre y localización del repositorio
Título
New Core Curriculum Bulletin Description
Área de contenido y estructura
Alcance y contenido
Created in 2002, this document provides a description of the four new core courses as developed for the school bulletin. The new core was to take effect fall semester 2002.
Condiciones de acceso y uso de los elementos
Escritura(s) de los documentos
Notas sobre las lenguas y escrituras
Instrumentos de descripción
Elementos de adquisición y valoración
Valoración, selección y eliminación
Elementos de material relacionado
Existencia y localización de originales
Existencia y localización de copias
Unidades de descripción relacionadas.
Descripciones relacionadas
Elemento notas
Identificador/es alternativo(os)
Área de control de la descripción
Puntos de acceso
Puntos de acceso por materia
Puntos de acceso por lugar
Puntos de acceso por autoridad
Objeto digital metadatos
Tamaño del archivo
95.3 KiB
Cargado
19 de junio de 2016 14:21
Objeto digital (Ejemplar original), área de permisos
Objeto digital (Referencia), área de permisos
Objeto digital (Miniatura), área de permisos